AutoLand
When activated, the advanced AutoLand function puts the airplane on a stabilized approach and autonomously lands near the takeoff point.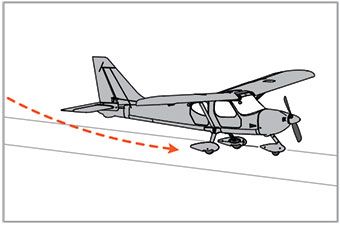 Holding Pattern
Pause your flight anytime. The airplane will automatically return to a point near takeoff and circle until the command is canceled.
Virtual Fence
Optional-use Virtual Fence with various selectable settings keeps you from flying too far away. This prevents the airplane from flying outside the boundary.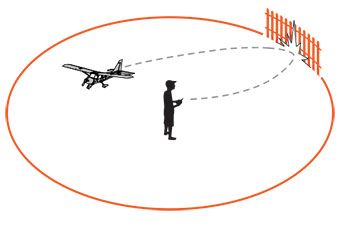 Lightweight construction and efficient aerodynamics make it possible for the E-flite® Opterra® S+ 1.2m flying wing to deliver a wide range of capabilities that includes everything from sport flying and performing aerobatics, to soaring and beyond. This First Person View (FPV) equipped version also gives you the ability to put yourself in the pilot's seat while SAFE® Plus GPS-enabled drone technology makes it the best FPV platform EVER.
The E-flite Opterra S+ 1.2m flying wing is more compact than its 2.0m counterpart, yet it delivers added convenience, capability and flexibility through refined aerodynamics and an updated design that includes a number of great features. From a simplified three-piece airframe that requires no tools or fasteners for assembly/disassembly, to enlarged elevons, a plastic covered keel and an improved motor mount design matched to the 3S and 4S compatible power system. This version is also equipped with an FPV camera and video transmitter (VTX), plus exclusive SAFE Plus GPS-enabled drone technology that offers AutoLand, Holding Pattern, Virtual Fence, optional-use Self-Leveling and other features that make it the best platform for first-time and experienced FPV pilots looking to sport fly, perform aerobatics, explore, soar or even race. There are even channels molded into the wings that allow for installation of optional LED light strips for night flying capability.

Specifications
Instruction Manuals